About Us
We're Appstation. The people behind Motivity.
.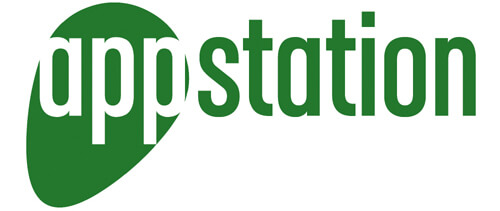 At Appstation we believe that service and maintenance companies should be able to work smarter and not be swamped with paperwork.
We're expert in developing software tools for use on mobile devices, such as our Motivity mobile workforce software, which allows field maintenance and service companies to go 'paper-free' and to professionalise their field operations.
We deliver the digital evidence needed for proof of delivery and ISO compliance, as well as ensuring staff safety with our 'lone worker' option.
We specialise in mobile workforce software for service and maintenance companies, enabling a field workforce to receive jobs and return field paperwork via a mobile device, resulting in more paid work, less paperwork, and preventing jobs from falling through the cracks.
We're on a mission to free service enterprises of the paperwork burden, such as our Motivity mobile workforce software tool, which allows field maintenance and service companies to go 'paper-free' and to professionalise their field operations.
We focus on making working life easier for our customers by enabling them to keep track of service jobs; to save time and effort; deliver an outstanding customer service; speed up the invoicing process.
We're committed to developing software that is simple and intuitive to use on almost any mobile device without having to do loads of training.
Appstation History
20 Years in the Making
Founded in 1998, Appstation initially focused on developing bespoke software for local authorities and the private sector.
In 2006 we transformed our software to help the repair and gas maintenance teams at Leeds and Preston City Council, by introducing mobile technology to replace their traditional field paperwork.
In 2008 we launched Motivity, our mobile app, which was redeveloped and rolled out to a wide range of customers in the service sector.
Today, Motivity is used by thousands of field staff across the UK, Ireland and Europe. One of the most flexible yet easy-to-use electronic job sheet systems available.
Why Choose Us
Made for Service and Maintenance Enterprises
Understanding that no two service businesses are exactly the same, we developed an app that can be tailored to meet the specific needs of each of our customers, including building and property maintenance, gas servicing, fire and security, lift maintenance, and electrical engineers amongst many others. In the process, we've transformed the lives of hundreds of service teams that were once bogged down with field paperwork.
Our aim was to create robust software that was easy to use, secure, simple to deploy, that wasn't dependent on a mobile data or WIFI signal. Motivity ticks all those boxes and more.
Integrated with Existing Back Office Systems
We're in constant dialog with our clients to truly understand what they are struggling with, so that we can adapt Motivity to meet those needs.
For instance, linking Motivity into their existing back office system, such as Sage, Microsoft Dynamics, SAP or Siebel. And, delivering additional elements such as stock check, site hazard alerts, or lone worker safety features.
Driven by
Customer Needs
We've made it our mission to understand our customers' unique business requirements and to be responsive to their needs.
Our customers tell us that they value that we're only a phone call away if they have any issues, and that they get to talk to an expert who can resolve things quickly and efficiently. And, can draw on the services of our in-house team of expert developers who immerse themselves in the detail of how service and maintenance enterprises work.
Called "the Motivator" by Engineers
We're thrilled that our idea of combining mobility and productivity to describe Motivity has been surpassed by the service engineer community, who simply call it "the Motivator". That's the best endorsement ever.
So, if you ask us what we're motivated by - it's our customers' stories. Hearing how Motivity has transformed their working lives. How it has improved system management and allowed them to go paper-free. How it helps them look even more professional and efficient in the eyes of their own customers.
What Our Customers Say
"Very helpful throughout the set up process, extremely responsive and nothing was too much to ask. System works great and very user friendly, a big improvement from what we were using prior to this..."
Michael
06/08/2019
"Very good app but doesnt add up total hours on timesheet"
Steve
06/10/2020
"As a project manager for a small company, we wanted to provide a fluid and efficient way of communicating and organizing our workforce. we found this Motivity Workforce and we have never looked..."
Joe
29/11/2019
"Motivity Workforce has been a complete revelation in the way we operate and getting work sheets and work completed signed off. Simon couldn't have been more helpful and has assisted all the way..."
Ian
25/03/2021
"Totally transformed our operations, no more chasing engineers for tickets, can update clients immediately, makes invoicing easier, wished I had done this years ago"
Paul
04/03/2020
"Overall, I can speak very positively of our experience with Motivity/Appstation. Staff are always helpful when contacted regarding suggestions or alterations that will tailor the software to our..."
Brad
06/08/2019
"we are a trade IT company the software was modified to work for us , not change our working habits , all in all its does exactly what it does on the tin , very pleased"
Greg
04/02/2020
"The team at Motivity has provided us with excellent service and after sales support. The job reporting APP has provided clearer, detailed and more professional looking job report/service recor..."
Neil
06/10/2020
"Great support received, easy to use"
Anonymous
13/02/2020