Special Projects
Our Customisation, Integration and Mobilisation Services
Customisation
We tailor Motivity to suit your field working requirements
Motivity is one of the most customisable electronic job sheet systems around.
Over the years, we have converted hundreds of different types of paper forms for customers, so the chance are we'll be able to accommodate your needs in our standard product without any development.
Link to Office Software
Motivity can be used alongside a number of existing office software packages
We can link to Xero, MYOB Greentree ERP, Sage 200, GoldVision CRM, SAP Business One ERP, Siebel CRM, Liftdata, ServiceLife
If you use any of these products then, in conjunction with our partners, we can help your field workforce get mobile.
If you're using another 'off the shelf' package then we can link to that too.
Our API is available for any customers to use at no extra cost.
We Mobilise Your Software
Are you using your own bespoke office software or in-house database?
Still relying on engineers to fill in paperwork?
Then use our expertise to get your field workforce mobile.
Our Motivity systems allow you to include electronic versions of your existing paperwork. This could be industry standard forms, certificates, inspection reports, or even your customer's own forms. Simply give us copies of your existing paperwork and leave the rest to us!
INTEGRATION PROJECTS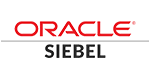 If anyone is in a similar situation to CHS, where they have a system and need to dovetail into a new system. That is certainly one of Motivity's fortes. With larger systems, you have to dovetail into them and modify your systems. Motivity are flexible in creating additional links.
David Ferguson
VerticalSoft