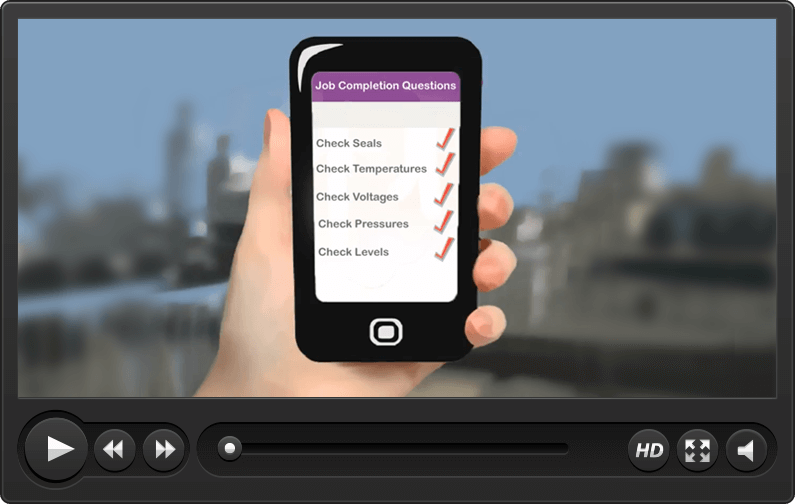 Motivity has not only cut down massively on the paperwork, it has increased the efficiency of the company. It has allowed us to increase turnover, which is a big thing.
Jeff Barnett - Managing Director
Industrial Door Systems
Be better informed
about job progress.
Cut your office admin, paper
and travel costs.
Add photos as digital evidence
in work reports.
Comply with tender, contracts
& regulations.
Less post job queries,
helping you get paid quicker.
Improve productivity
and efficiency
Capture signatures for compliance
and work sign off
Use all of your company and
industry standard forms.
What Our Customers Say
"Engineers and Customers Services team are delighted with the Motivity App. Easy to use and complete. On occasion there have been a few issues with sending jobs and receiving completed jobs, but..."
Elaine
20/06/2019
"As a project manager for a small company, we wanted to provide a fluid and efficient way of communicating and organizing our workforce. we found this Motivity Workforce and we have never looked..."
Joe
29/11/2019
"Totally transformed our operations, no more chasing engineers for tickets, can update clients immediately, makes invoicing easier, wished I had done this years ago"
Paul
04/03/2020
"Overall, I can speak very positively of our experience with Motivity/Appstation. Staff are always helpful when contacted regarding suggestions or alterations that will tailor the software to our..."
Brad
06/08/2019
"we are a trade IT company the software was modified to work for us , not change our working habits , all in all its does exactly what it does on the tin , very pleased"
Greg
04/02/2020
"Motivity Workforce has been a complete revelation in the way we operate and getting work sheets and work completed signed off. Simon couldn't have been more helpful and has assisted all the way..."
Ian
25/03/2021
"Great support received, easy to use"
Anonymous
13/02/2020
"I couldn't ask for any more from the guys at Motivity. Great workforce app that is easy to use for all the guys on a day to day basis. Any problems Simon and the team are on hand to deal with and..."
Leighton
10/04/2021
"The team at Motivity has provided us with excellent service and after sales support. The job reporting APP has provided clearer, detailed and more professional looking job report/service recor..."
Neil
06/10/2020